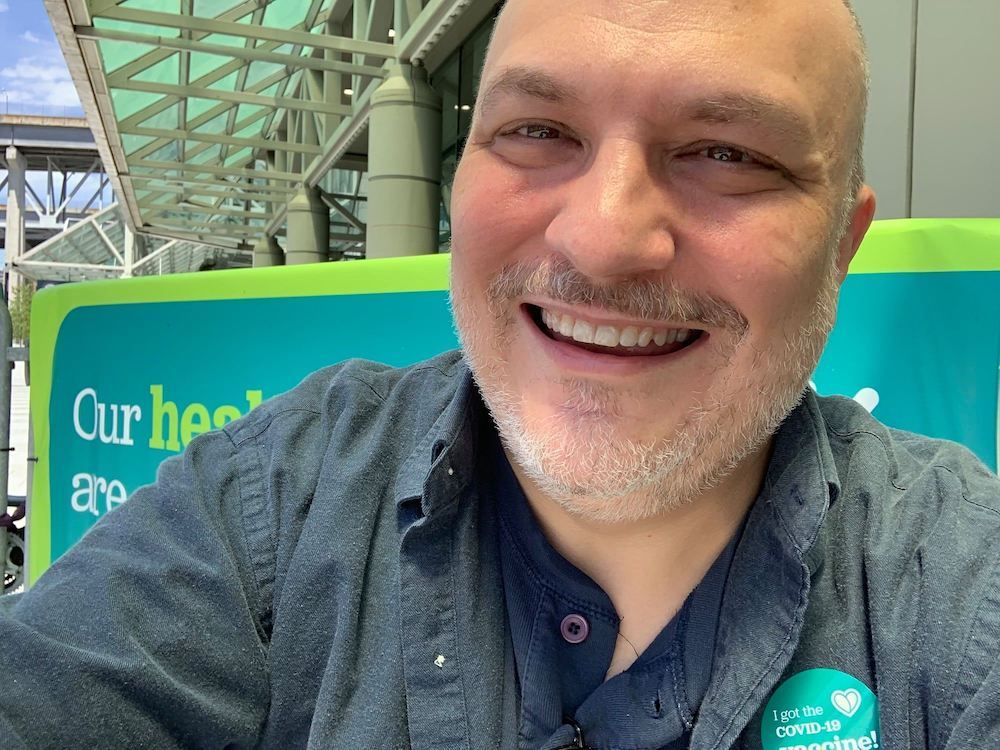 Got my 2nd shot of the Moderna vaccine today at the NOLA Convention Center. (Woke up and told Ed, "I'm going downtown to let a stranger inject me with drugs." 😆)
In two weeks, I'll be considered fully vaccinated and able to be indoors unmasked with other vaccinated friends and family!
What an incredible day for the USA & for science: Every adult American is eligible as of today for a lifesaving Covid vaccine, developed in record time, and on the same day we just flew a freaking helicopter on another planet.
###