2019 Wrap-Up

Movies
Watched 27 Movies. (20 narrative, 7 documentaries)
Made 3 trips to the cinema.
Favorite Movies: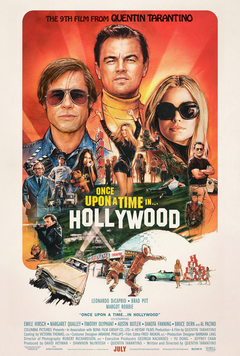 Once Upon A Time In Hollywood (sets a mood of a time and place and made me want to spend more time there)
Spider-Man: Into The Spider-Verse (excellent)
Bathtubs Over Broadway (watch somebody be musically obsessed by music you've never heard of; available on Netflix)
Most Disappointing Movie
Star Wars: The Rise of Skywalker (Solid 3-star film, but I was hoping for so much more)

See the full list in Movie Poster Format: https://boxd.it/4vu1s
Movie watching is decreasing as my TV show consumption increases.
2014: 102 films
2015: 97
2016: 83
2017: 64
2018: 37
2019: 27

TV

Faves

Netflix: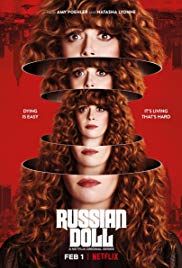 Russian Doll was a really fun watch
Big Mouth does not hit the target 100% of the time - but it takes chances and is generally amazing!
Documentary Now! is funny even if you haven't seen the documentaries they're parodying. Don't miss the "Original Cast Album: Co-Op" episode!
Billy On The Street makes me LOL like nothing else!
Hulu:
Fosse/Verdon was well-done and highly enjoyable.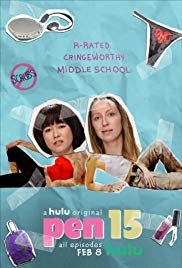 Pen15 is the best show you're not watching. A look at middle school thru the eyes of thirteen-year-old outcasts.
"What Pen15 is good at: excavating emotions from the tweenage years that have lain dormant for so long, but still feel painfully acute when they're resurrected onscreen."
https://www.vogue.com/article/pen15-review
Amazon Prime:
Fleabag deserves all the praise it gets. Funny and compelling.
HBO:
The Deuce was so, so good and the last two episodes really hit me emotionally.
Watchmen was flat-out freaking amazing and rightly is on many top-10 lists.
Also: I finished watching all 90 episodes of The Larry Sanders Show, truly one of the great sitcoms of all time.
Guilty pleasure:
HGTV's My Lottery Dream Home

Favorite Stand-Up Comedy
HBO: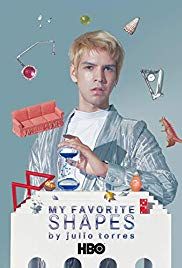 Netflix:
Comedy Central:
Ron Funches: Giggle Fit

Roy Wood Jr.:No One Loves You
Amazon Prime:

My Music Obsessions of 2019
Favorited 75 songs for 3h 42m of music.
Extremely talented, extremely eclectic. The use of "Gotta Get Up" in Russian Doll led me to the documentary Who Is Harry Nilsson (And Why Is Everybody Talkin' About Him)?, which can be streamed at Amazon Prime.
Harry dabbled in many styles: the McCartney-esque pop singer

the romantic crooner

the jokester

the rock'n'roll screamer


Favorited 48 songs for 2h 51m of music.
One of the saddest stories in rock. From the highs of being signed by the Beatles to Apple Records, to the lows of ignored/rejected records, theft of all their money by their manager, and finally the suicides of two members.
My favorite song here was recorded in 1974 and never released until 2000.

Favorited 69
CSN

&

CSNY

songs for 4h 37m of music.
Favorited 103 C.S.N. solo, duo, other groups for 5h 23m of music.
Favorited 137 Neil Young solo songs for 11h 23m of music.
Spurred on by reading group biographies (see Books section below), I started listening to the "prequel" groups: The Hollies for Nash, Buffalo Springfield for Stills & Young, and The Byrds for Crosby.
Then, since CSNY and CSN only made a handful of albums, I delved into their solo stuff and duo pairings.
And then unexpectedly, I got heavily into Neil Young, and spent about two months listening to nothing but Neil, until Ed was ready to throttle me. Good times.
Enjoy this Neil number performed by CSNY on their legendary 1974 tour.

Favorited 58 songs for 2h 59m of music.
Favorited 79 songs from associated artists for 4h 33m of music.
Because he was not just an artist but also a producer for several groups of the Pub Rock/Punk/New Wave genres, learning about Nick meant learning about and listening to Brinsley Schwarz, Rockpile, Dave Edmunds, Ian Dury, Squeeze, Paul Carrack, The Damned, and The Records).
Here's one of my Nick faves, "I Love The Sound Of Breaking Glass"

Books read:
The books I read this year were related to other media I consumed.
Fosse by Sam Wasson was the book that inspired the "Fosse/Verdon" miniseries. A deep look at a life lived in showbiz.
I read CSNY: Crosby, Stills, Nash and Young by Peter Doggett, but it only covered up to 1974(!), so I picked up Crosby, Stills, Nash and Young: The Wild, Definitive Saga of Rock's Greatest Supergroup by David Browne which gave me the whole story.
Cruel To Be Kind: The Life and Music of Nick Lowe by Will Birch

See all my year-end wraps here: https://www.joeljambon.com/tagged/yearendwrap
Thank you so much for reading!