Wear Masks!
Hong Kong: 7.5 million residents, and receives 3 million travelers a day from abroad

Only six deaths from Covid-19 despite having no lockdown.

The key secret of Hong Kong's success is that the mask compliance rate during morning rush hour is 97%.
"The only thing you can do is universal masking, that's what stopped it," Professor Kwok Yung Yuen said.
(He is the Chair of Infectious Diseases, Department of Microbiology, The University of Hong Kong)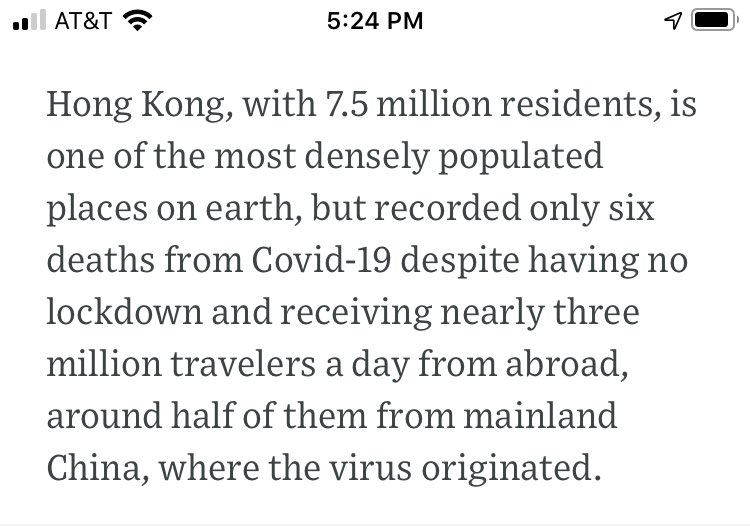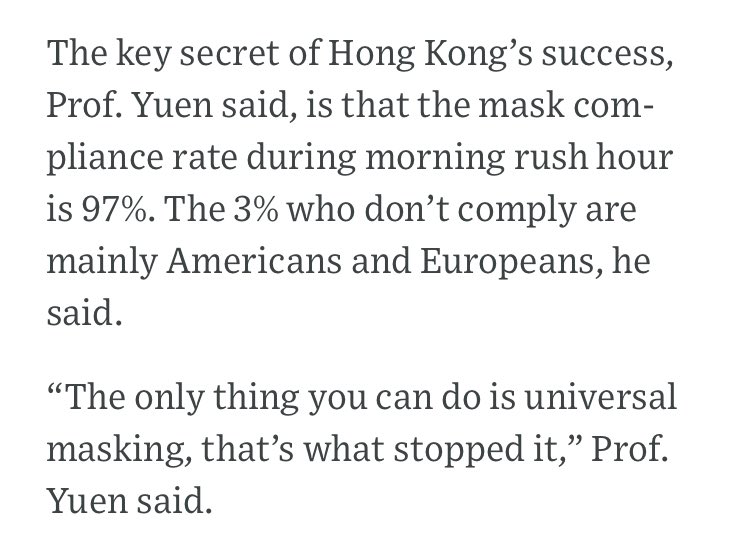 Source (behind a paywall):
https://www.wsj.com/articles/masks-could-help-stop-coronavirus-so-why-are-they-still-controversial-11593336601
###